Dawn House & Building Movers Is Owned And Operated By The Kazel Family
Founded in 1926, we are a fourth-generation company
We offer every aspect of structural moving, including relocation and elevation of homes, buildings and structures, regardless of age, or size. There is no project too big, too small or too old.
Thousands of successful elevation and relocation projects through out New York have left us with an untarnished reputation in the field of house moving.
Every move or lift is unique, and our staff dedicates themselves to each project individually, from start to finish to ensure a job well done, every time.
We do not limit ourselves to just homes, over the last nearly 80 years, we have been involved in countless projects that go above and beyond the average. Churches, library's, windmills, barns, statues, propane tanks, rock walls and heavy machinery have all been successfully completed by our team.
We are fully licensed and insured.
We strictly employ the unified hydraulic jacking system on all our moves, designed and built primarily for this industry, the system ensures every building is lifted with precision, resulting in a stress-free lift every time.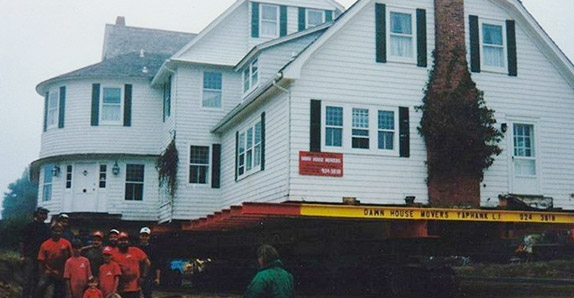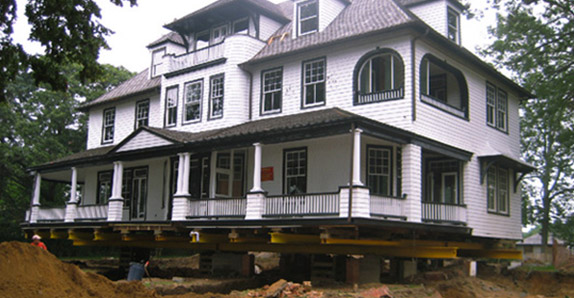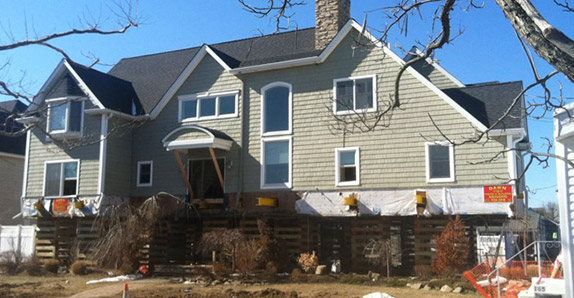 WE SERVE Long Island, New York City and upstate New York
No matter the age or size of the building, Dawn House Movers can provide services to fit your requirements. We can move any structure from traditional wood frames to concrete/masonry frames, steel frame and many more.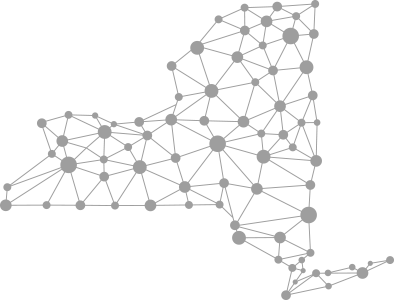 "Not only are they experts in their field across Long Island, they are also preservation heroes. While they're not in the business of doing favors, because of them and their way of thinking creatively and working as problem-solvers, many more structures have been saved that would otherwise have been lost to date"